December 9th – 10th, 2021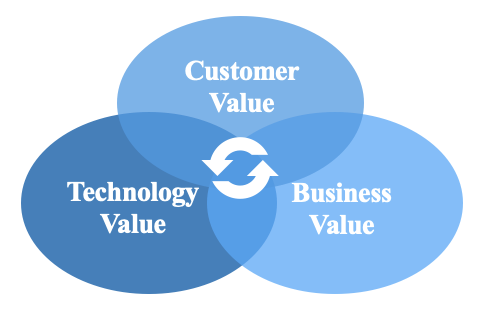 Challenge: The quest for integrative Product and Development Management
Successful creation, design, development and dissemination of products requires a fruitful cooperation of many skillful and experienced stakeholders within and outside a company. The quest for an effective integration of different knowledge sources has been pursued in practice and science from different perspectives and disciplines. However, most approaches focus either on technology, business or customer value following different paradigms: technology-driven, user-driven, service-driven, market-driven. Product management methods should integrate the paradigms, while different products require adequate methodologies for its management.
We invite practitioners and scientist from different disciplines and branches to participate with their submissions to an interdisciplinary quest for the integration of product management and development methods.
Scope: Innovative Methods for Product and Development Management
Integrating customer and technology has been always a major issue in the previous 25 multifaceted International Conferences on QFD; one option is ISO 16355 which has been extending QFD for business concerns providing a platform for the integration of methods such as AHP, Kano Model, Design Thinking, Empathic Design, Lean Management among others. The scope of this conference is broader: There are many other valuable and powerful approaches and methods which may contribute or challenge the quest for an integrative product management and development.
About: ISQFD
This Symposium (ISQFD) began as a way for industry experts and academics to exchange ideas and learn from each other in a supportive environment. Celebrating the 26th anniversary, the 2021 ISQFD will have paper presentations, as well as tutorials on subjects important to innovation, business transformation, and value creation using the ISO 16355 QFD standard. People of all countries and all levels of QFD experience are welcomed at this symposium. Due to the ongoing pandemic situation, ISQFD 2021 will be held as an online conference.
Partner: