City of Kassel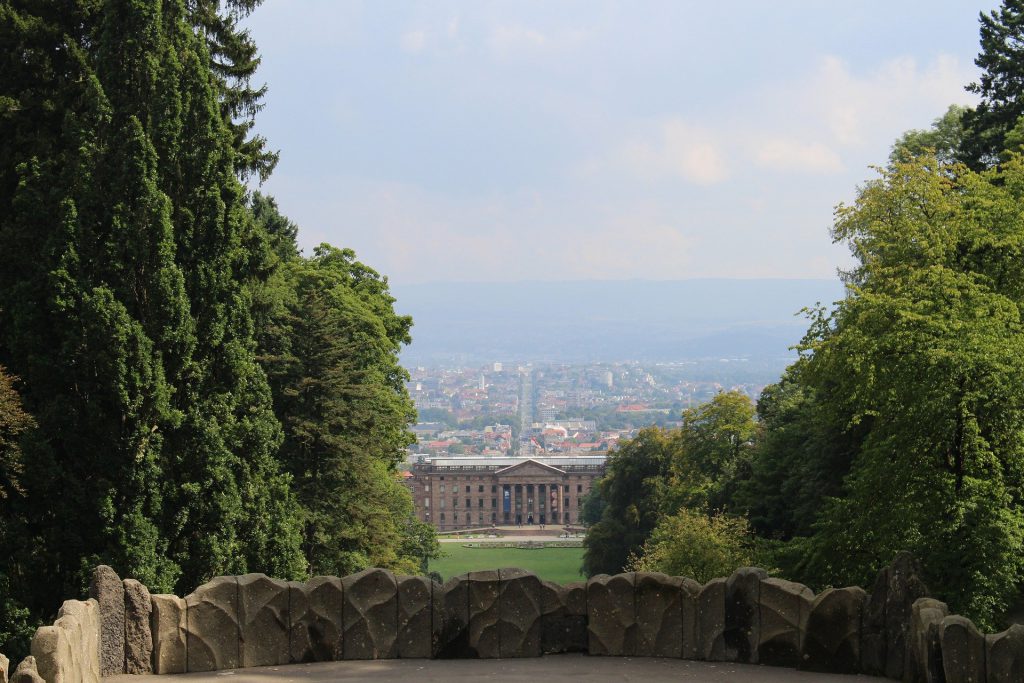 Northern Hesse inspired the Grimm Brothers, hosts the art exhibition documenta, delights gourmets with the Ahle-sausage and is home to world market leaders.
With just under 200,000 inhabitants, Kassel is the third largest city in the state of Hesse, after Frankfurt (Main) and the state capital Wiesbaden. Located right on the river Fulda, the city is a modern economic centre. Kassel offers unique sights and a wide-ranging cultural program on an international level: Europe's largest mountain park with the symbol of Kassel – the Hercules monument, the Karlsaue with the Orangery, Wilhelmshöhe Castle or the Fridericianum. Every five years, the largest art exhibition of modern art, documenta, lures the international art scene to Kassel.
To the north of the city, there is the Reinhardswald with Sleeping Beauty's Sababurg Castle from the year 1300. Along with a variety of other sites, it embodies the regional roots of Grimms' fairy tales. You can also discover Mother Hulda in various different ways: in the Meissner-Kaufungen Forest Nature Park, which is connected to Kassel at the East and marks the border between Hesse and Lower Saxony. From the highest mountain of northern Hesse (750 metres), the Hohe Meissner, you can enjoy an matchless view of the surrounding scenery.
The Edersee located to the south-west of Kassel and the Kellerwald-Edersee National Park surrounding it, which is a UNESCO natural world heritage site, is a recreational and leisure paradise for hikers, mountain bikers, divers, sailors and water sports enthusiasts. The High Dam Wall and Waldeck Castle are particularly impressive.
For more information about Kassel please visit e.g. Kassel tourist side and WowKassel.
University of Kassel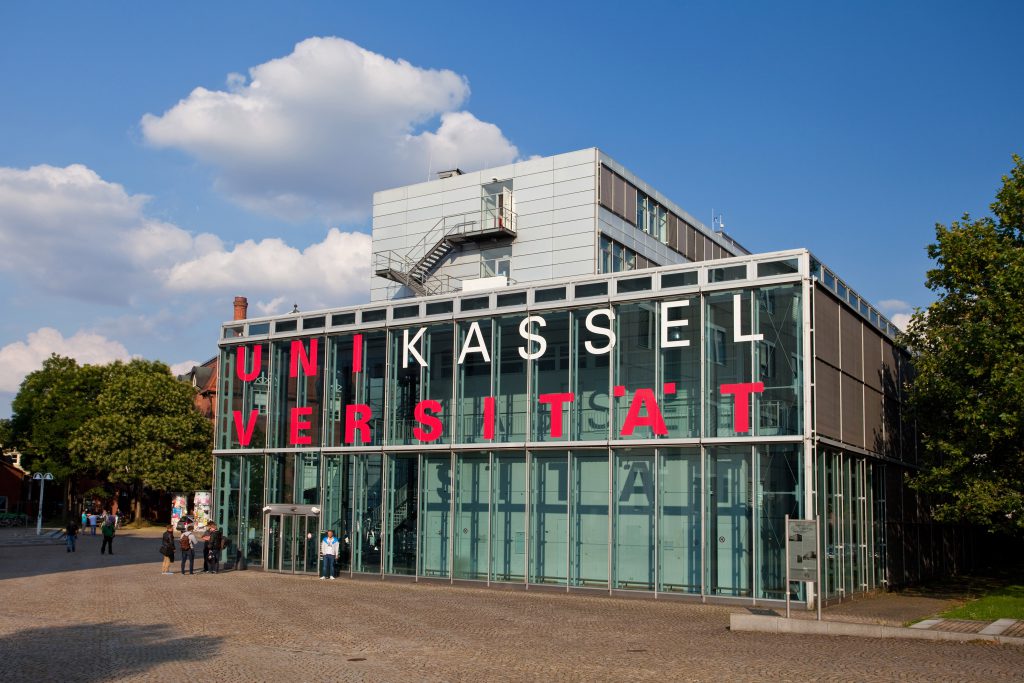 Founded in 1971 the University of Kassel offers a wide range of faculties, including research in environmental engineering, logistics, information systems, quality management and nano structures. 335 professors and 3,300 employees provide research and teaching for 25,000 students.
The Gießhaus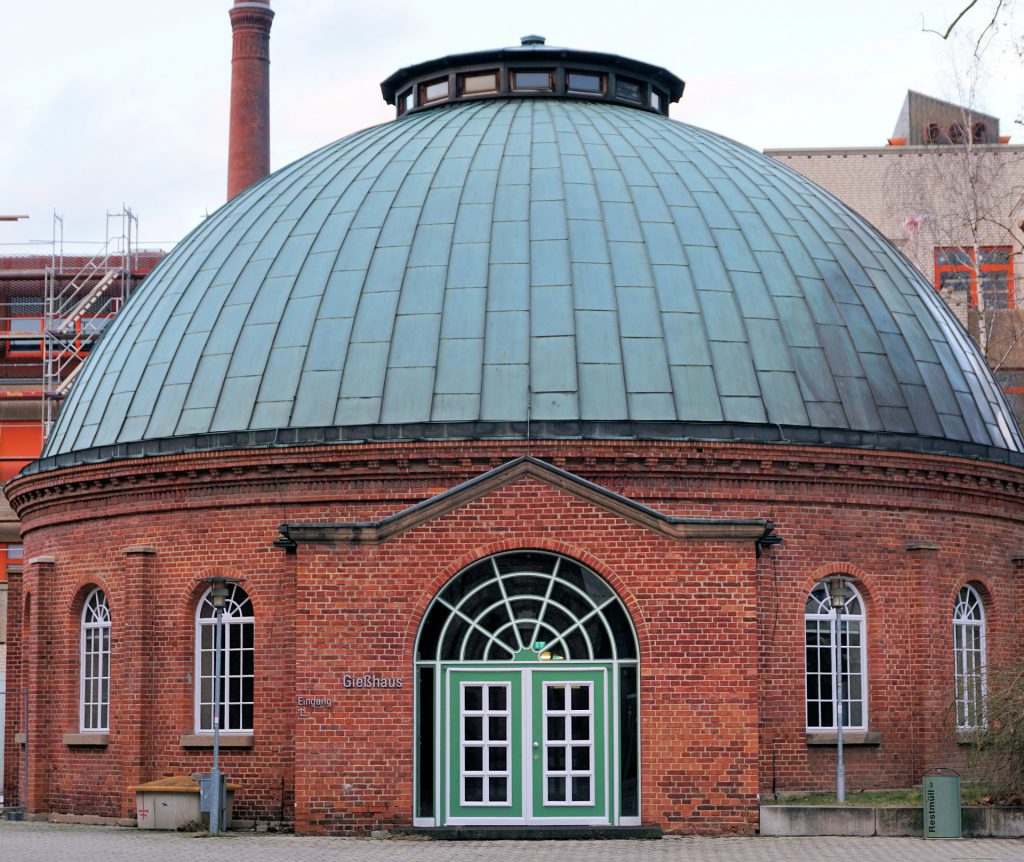 The Gießhaus belonged to Henschel & Sohn, a famous German engineering company founded in 1810. Most known for their train technology (e.g. Henschel-Wegmann-Zug, German Einheits-Elektrolokomotive class E 41), aircraft, weapons, tanks, trucks and buses. The company exists until 1964.
The Gießhaus was part of the Henschelei and was used for metal foundry. During World War II about 6,000 forced workers had to build tanks and lokomotives in the Henschelei. In 2017 the Gießhaus got part of documenta 14 as it was screening room for the sound installation Crossings by Angela Melitopoulos.
How to get to the event location, the Gießhaus:
From train station Kassel-Wilhelmshöhe, please take tram 3 towards "Ihringhäuser Straße" or tram 7 towards "Wolfsanger" to the stop "Katzensprung" (travel time 19 minutes). From there about 350m by foot.